Maintenance & relocation of plant equipment

When moving your machinery and equipment from your existing site to a new site, call on us to support you with careful planning and implementation of transportation and installation.
Factory relocation, layout optimization, and post-reinstallation accuracy inspection
The YONEZAWA Network provides full support to customers in designing streamlined factory layouts from a single unit up to the scale of several hundred units. We also extensively provide follow-up services, including the subsequent post-reinstallation adjustments, which can often be troublesome, and operator training.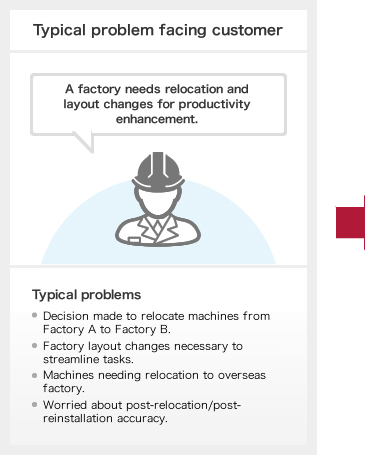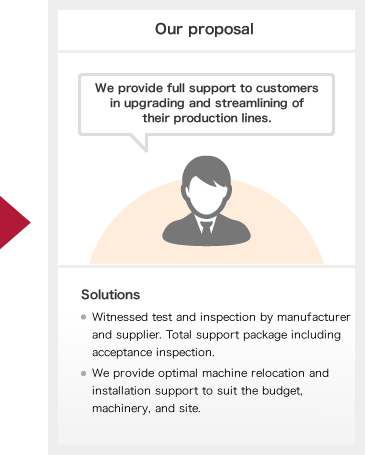 Contact us
Please feel free to contact us for an estimate, to request our services, or for any other inquiry.